Filthguard, air filter that traps PM 2.5 and various airborne micro-organisms, can be used with all air-conditioners.
Living a healthy life begins with the pure air. Indoor air pollution can be worse than outdoor up to 2-5 times. The pollutants, allergens, pathogens and viruses may slip through normal air conditioning filter. Causing the air that has a lot of pollution becomes the air that is closest to us.
PM2.5, a dust particle with diameter of 2.5 microns, small enough to remain floating in the air and may easily get inside your lungs. The PM2.5 and other forms of small particles, such as, fog, smoke, bacteria and dust mites may cause allergic reaction or stronger attack of Asthma. Long term exposure to these particles may lead to a heart disease and deterioration of lung function.
Instead of having to spend a lot of money buying a high quality and expensive air-purifier, you can alternatively choose to transform your air-conditioner at home to perform the tasks, producing a safe quality clean air, just as effectively as a high quality air-purifier, simply by installing De Hygienique's "Filthguard" air cleaning filter which is compatible and can be used with all air-conditioning system, by means to reinforce the filtering performance and ability of the air-conditioner.
Filthguard is made from PTFE fiber, commonly used for HEPA (High efficiency particulate air) filtering, with an electrostatic behaviour that makes it capable of trapping tiny particles that cannot be seen with normal eyes, such as, bacteria, virus, PM2.5, and allergens, the main cause of various respiratory illness, i.e. Asthma.
Using various states of the dry sanitizing treatment technologies from Europe, all selected for their revolutionary cleaning results.
Can be used immediately after the cleaning and sanitizing treatment.
No chemical residue left after cleaning is completed. To ensure our treatment is safe for people.
100% Quality Service Guaranteed
Dry, Convenient, No Chemical and 100% Quality service guaranteed.
Thailand's No.1 Home Hygiene Service Provider
Why are we the most trusted brand ?
We use original prototype of cleaning and sanitizing technologies, designed and internationally patented in Germany, accepted amongst the happy and satisfied users in more than 16 countries all over the world and implemented in more than 5,000 systems.
Trusted and Certified by many international magazines, tested and proven in medical laboratory, and the only Mattress Hygiene Treatment in the world that's received an award and an honor certificate from ECARF (European Center for Allergy Research Foundation).
The sanitizing technique for residence and five star hotel was publicized through television broadcast and viewed in multiple countries.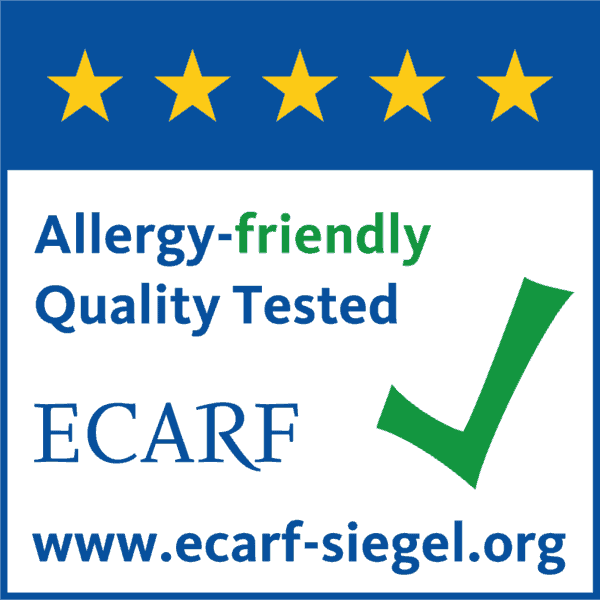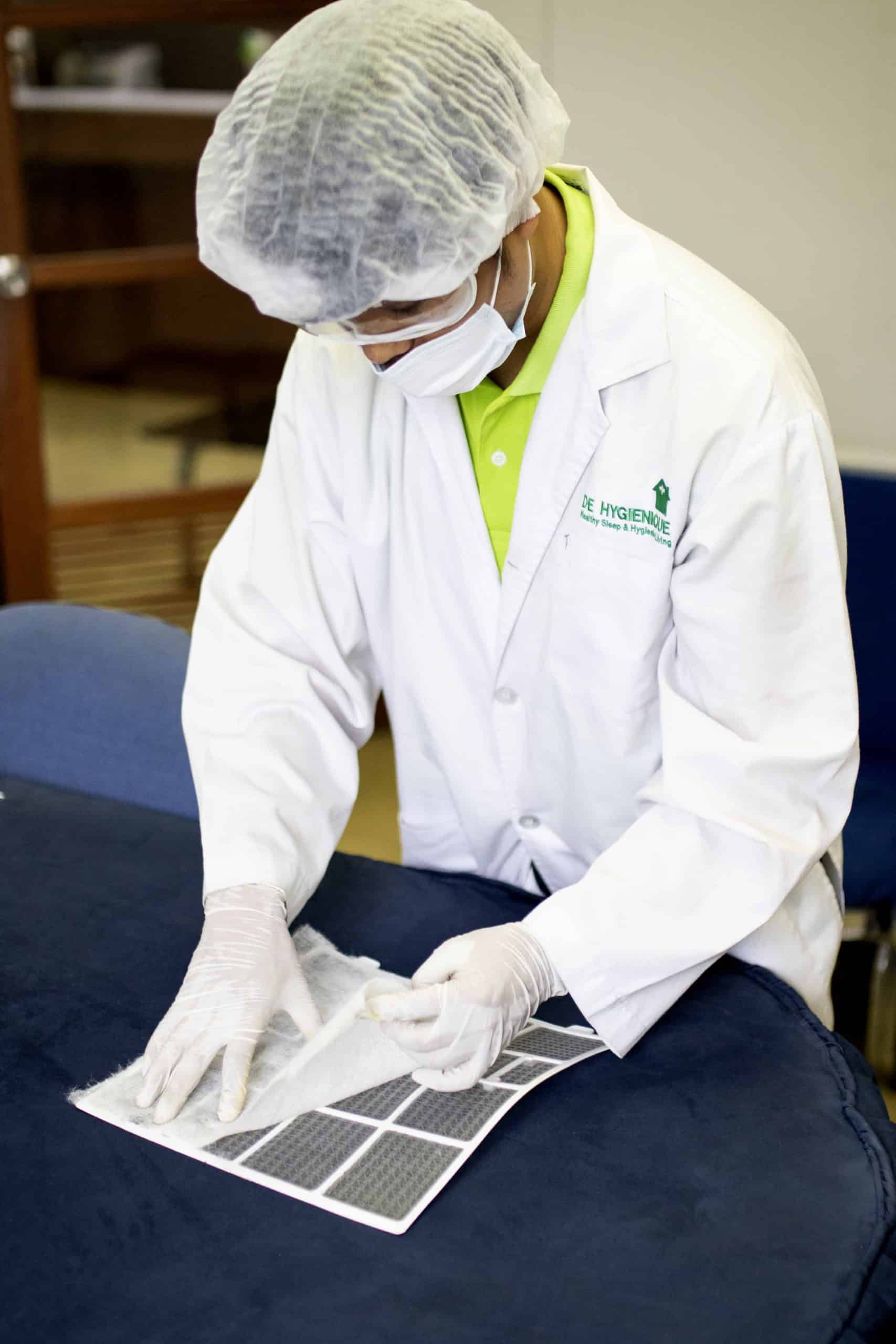 Filthguard air filter trap PM2.5 airborne and germs for air conditioners which has been certified and accepted at international level.
Inspection and Assessment to be treated
Our expert will first visit your air condition to assess the condition and create a detailed action plan to ensure highest service before take off the air filter carefully.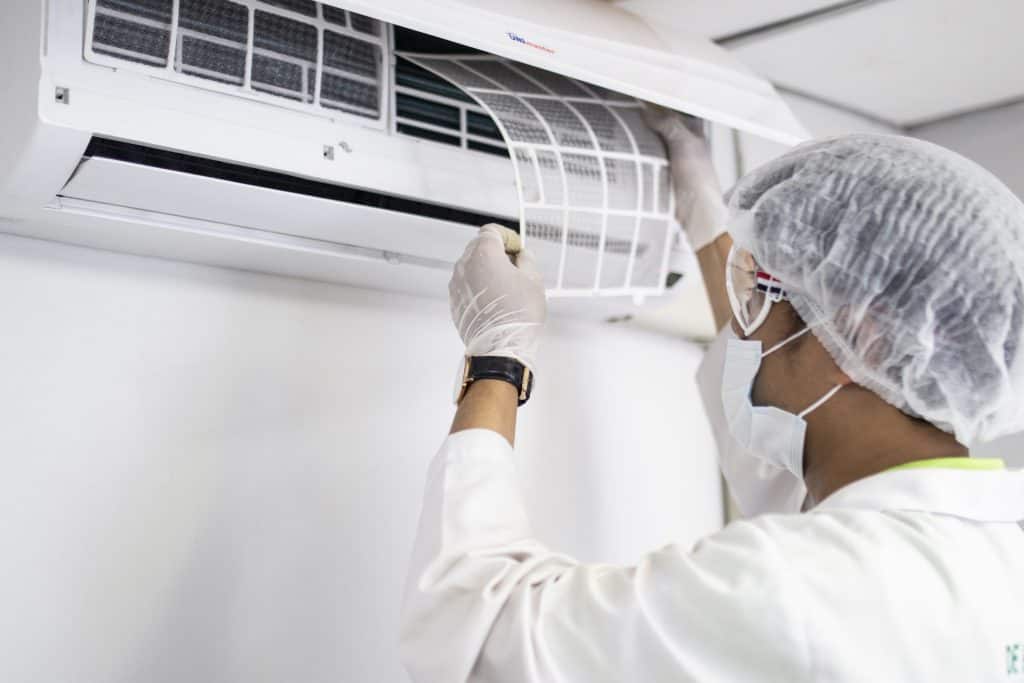 Cleaning and Sanitizing Process
Vacuum off dirt particles and small biological organisms from the filter and coat the surface areas with POTEMA® Sanitizing Spray as protection, preventing accumulation of dirt and dust mites reproduction.
Size Measurement Procedure
Measure and cut Filthguard according to the filter size. After that, stick the double-sided tape along the edge of the filter and attach the Filthguard to the filter.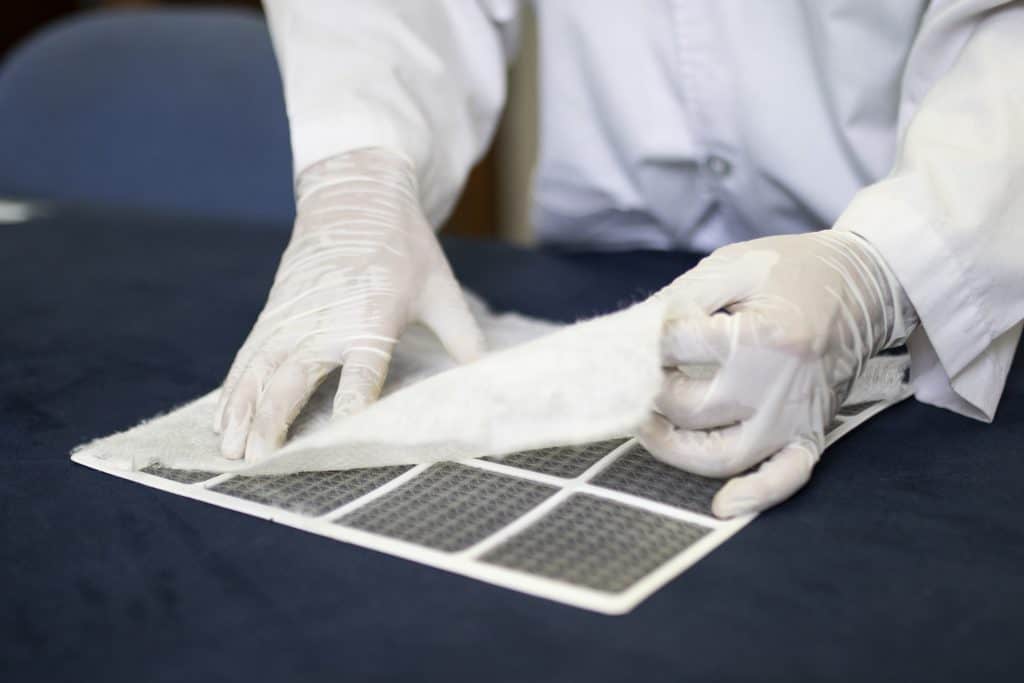 Installation Procedure
Reinstall the filter back into it's original location, with Filthguard side facing outwards.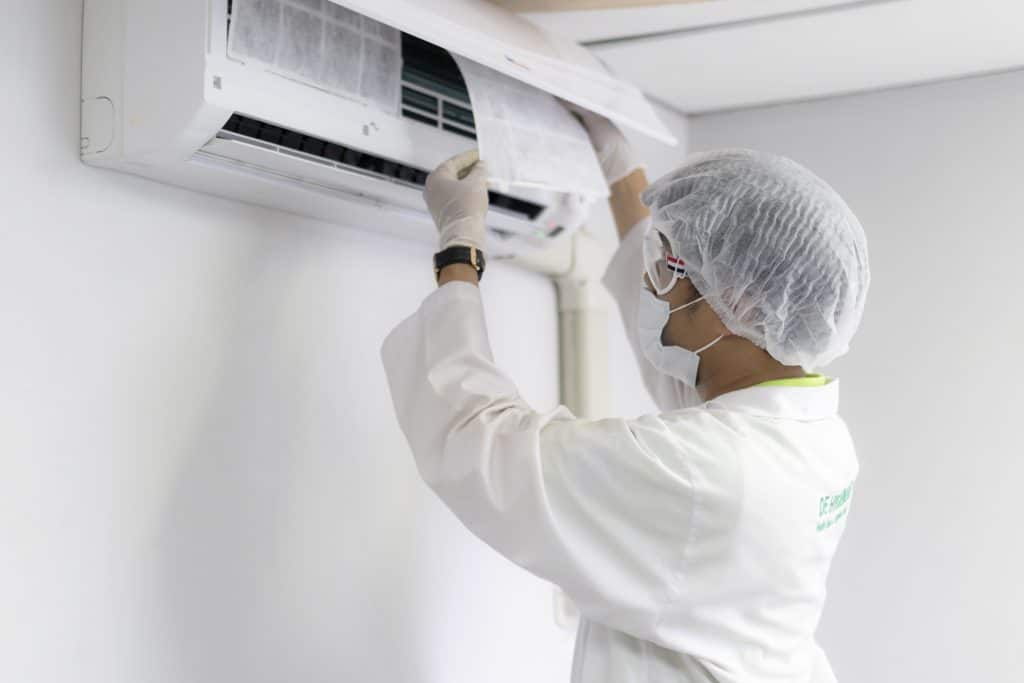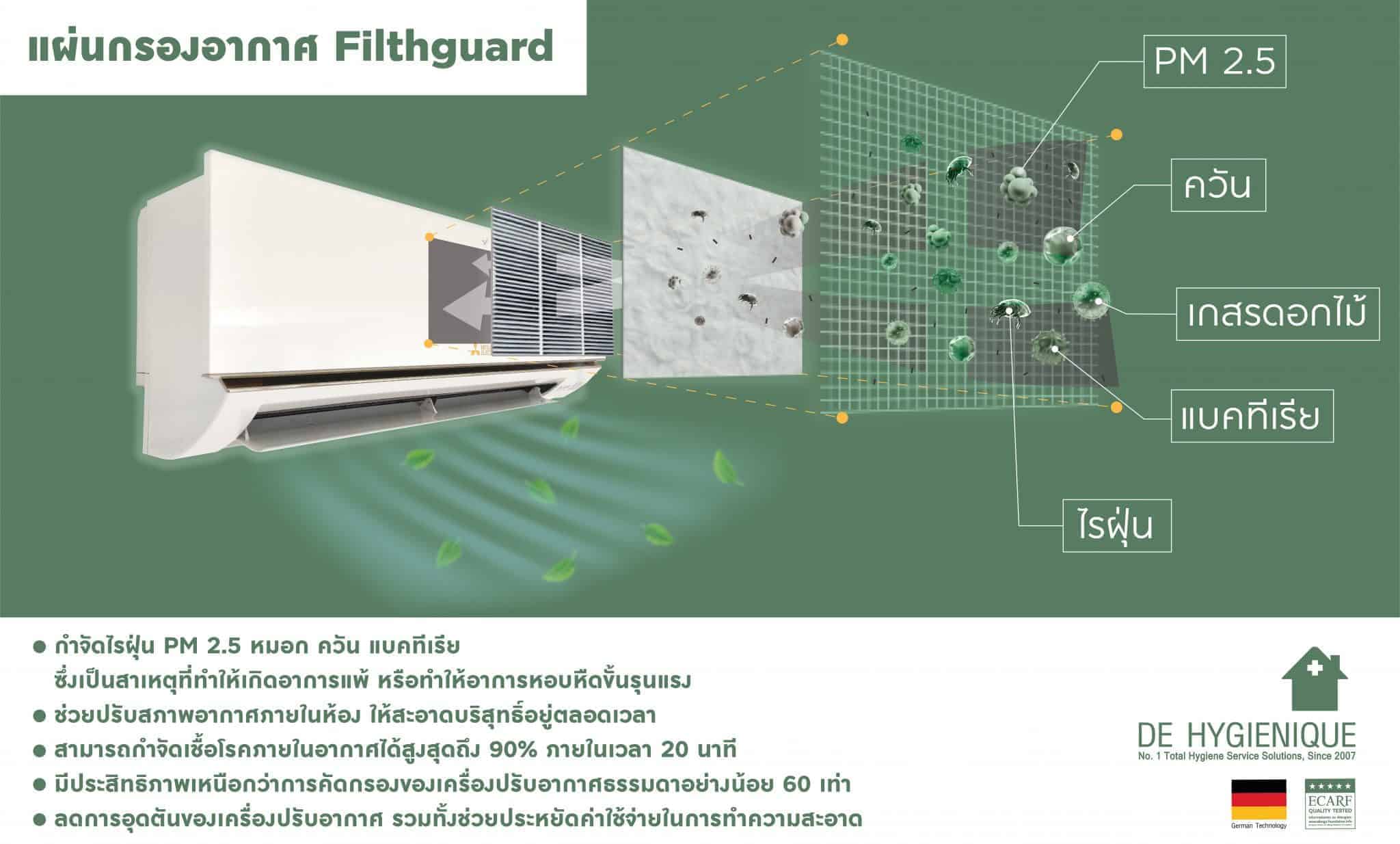 Our customers used the Filthguard air filter trap PM2.5 airborne and germs for air conditioners and gave us some reviews 🙂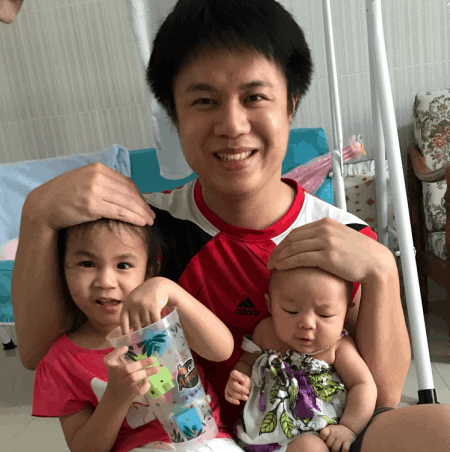 รู้สึกว่าอากาศสดชื่นขึ้นจริงๆ ฝุ่นเกาะคอยล์เย็นน้อยลงมากๆ ของผมยืดระยะเวลาล้างแอร์ได้อย่างน้อยครึ่งปี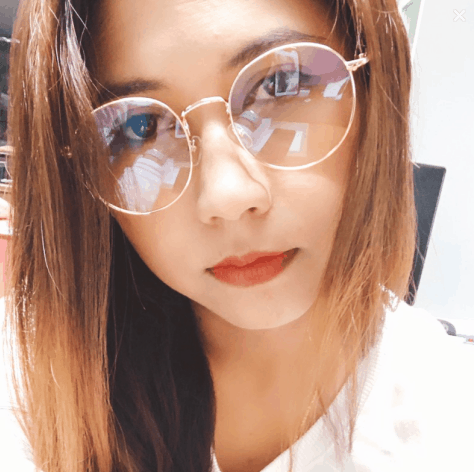 ได้รับการแนะนำมาจากเพื่อนอีกที หลังจากใช้มาซักระยะ ไม่อยากเชื่อสายตาตัวเอง ตอนที่ถอดแผ่นกรองออกมาทำความสะอาด จากแผ่นกรองสีขาวกลายเป็นสีเทาเข้มๆ ฝุ่นระเอียดเกาะที่แผ่นกรองแน่นมากค่ะ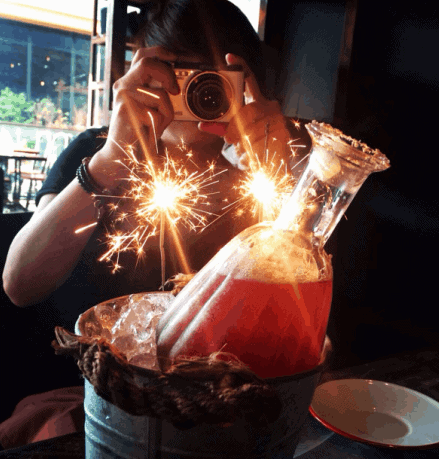 ใช้อยู่ เดือนนึงเปลี่ยนที จะเห็นชัดว่า ฝุ่นเยอะมาก ผมว่าควรใช้นะ ฝุ่นจะเข้าแอร์น้อยลงมากๆ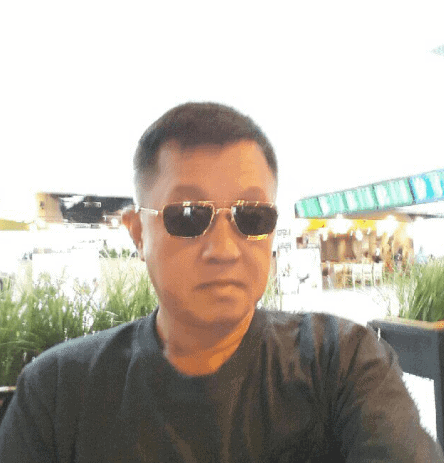 สำหรับผม ถ้าจะล้างแอร์ที งานช้ามากๆ เพราะบ้านที่อยู่ตอนนี้ออกแบบและสร้างตามใจ หลายๆอย่างไม่ถูกหลักนัก โดยเฉพาะจุดติดแอร์ ผมว่าแผ่นกรองตัวนี้ตอบโจทย์ได้ดี
Seeing is believing. Our gallery will help you understand more about our Filthguard air filter trap PM2.5 airborne and germs for air conditioners. 🙂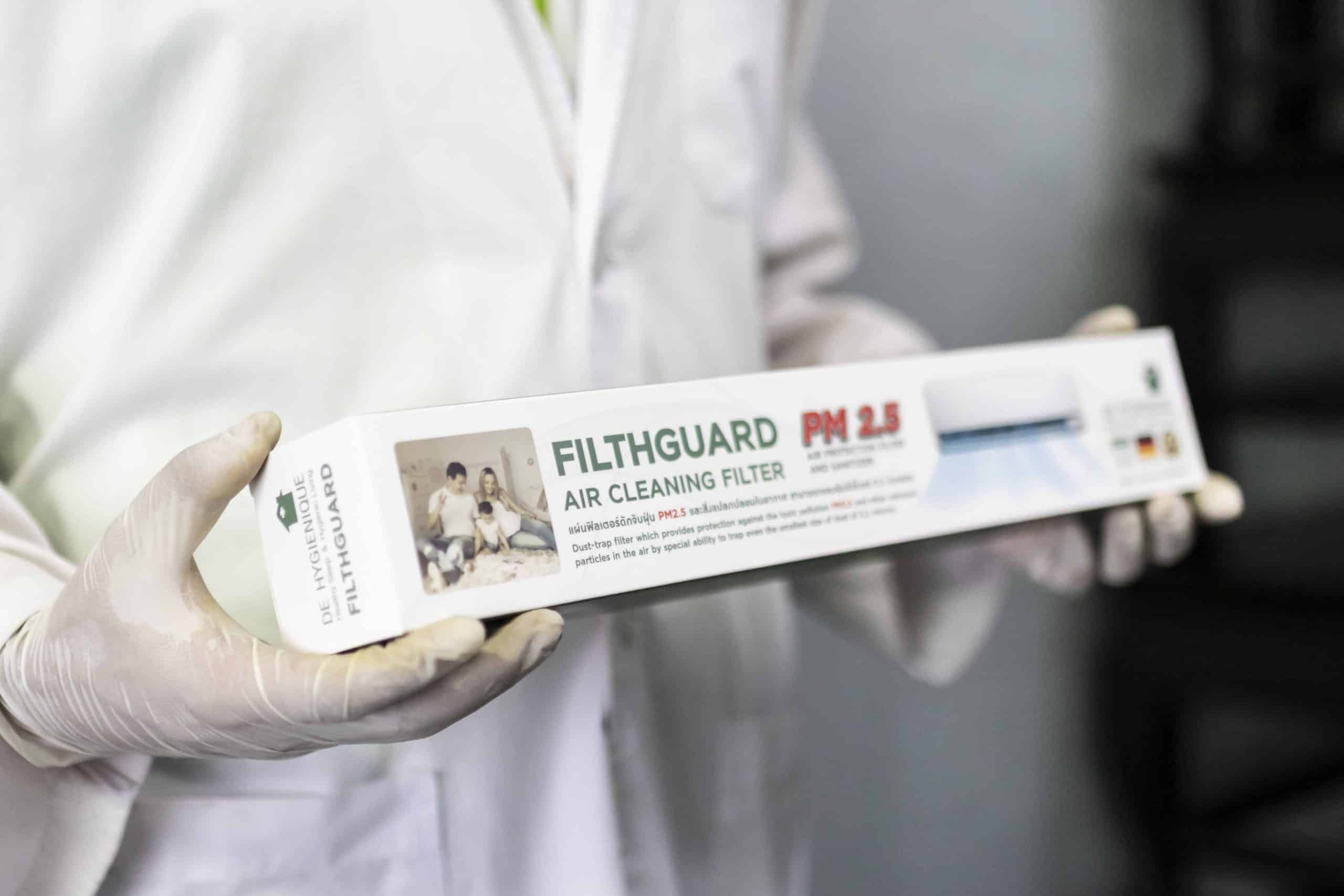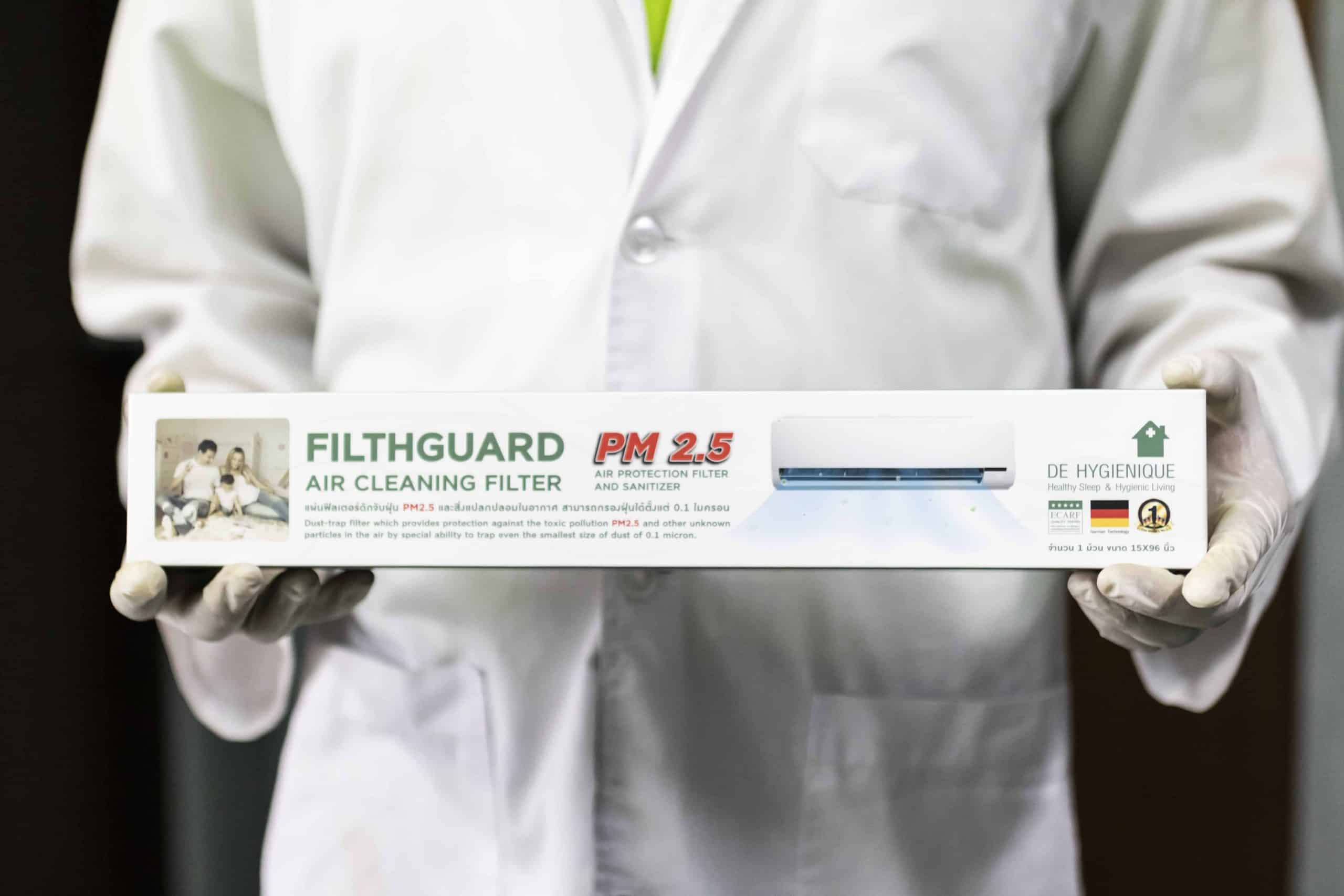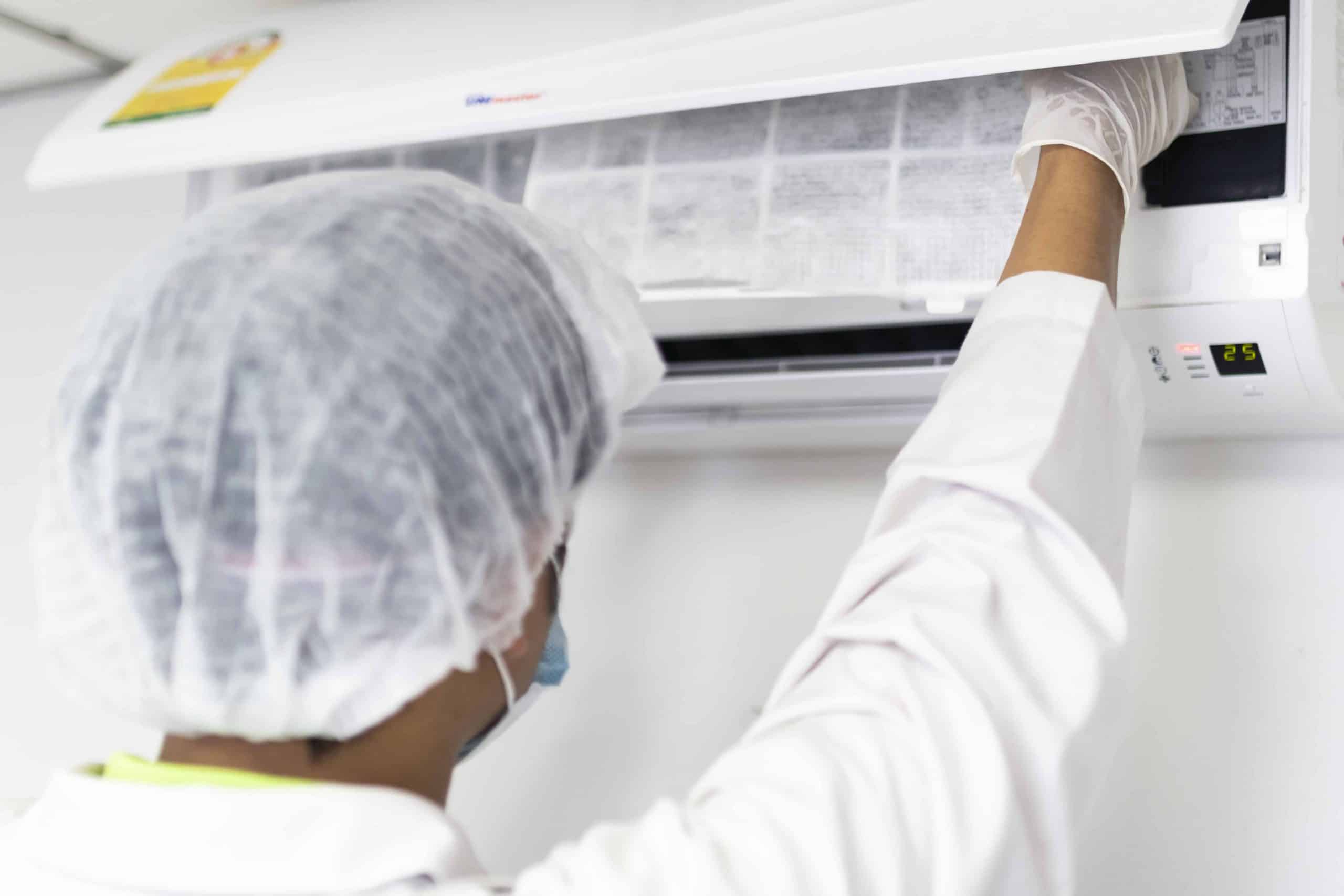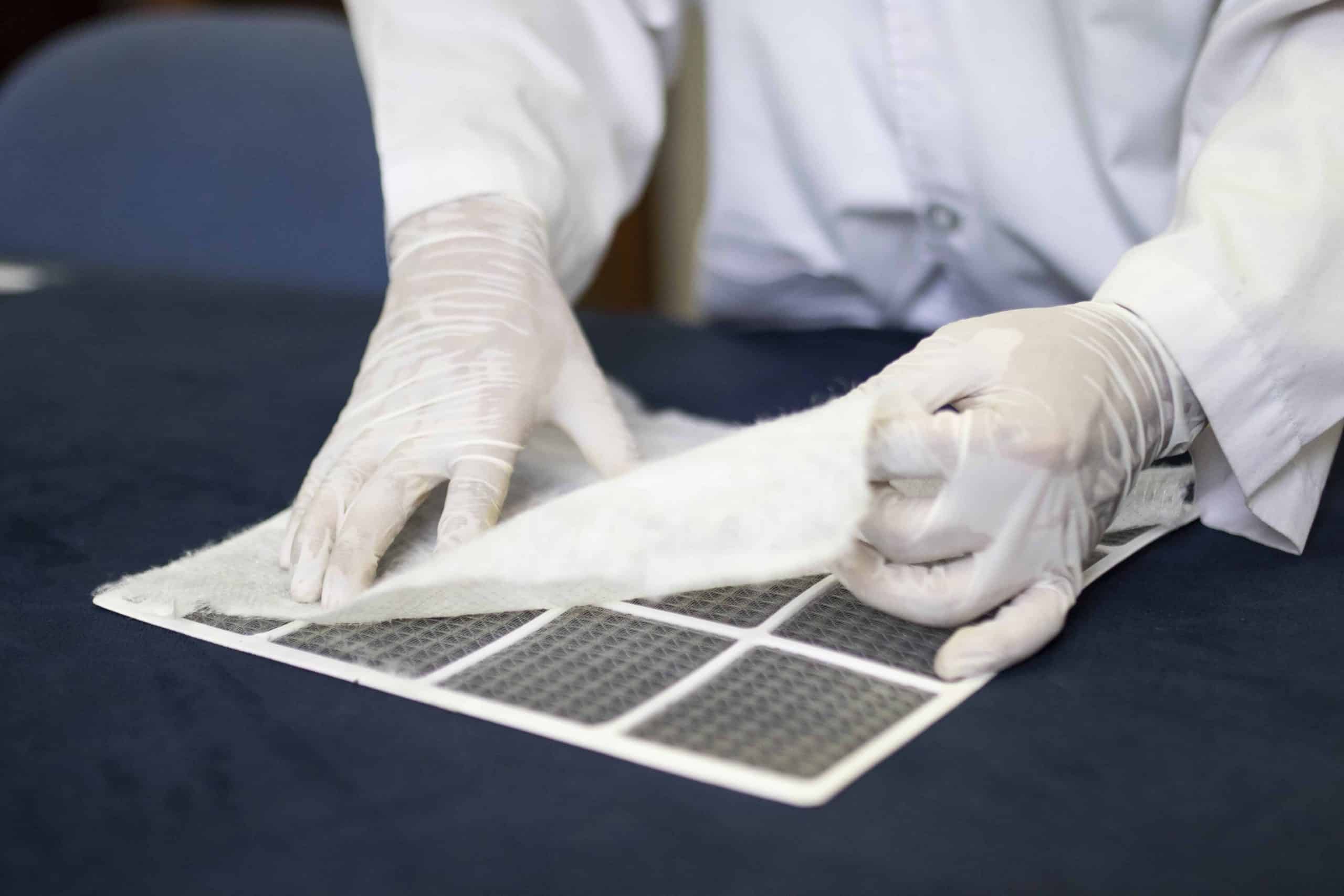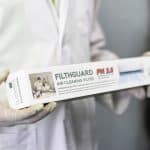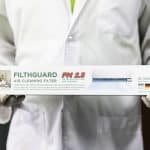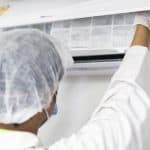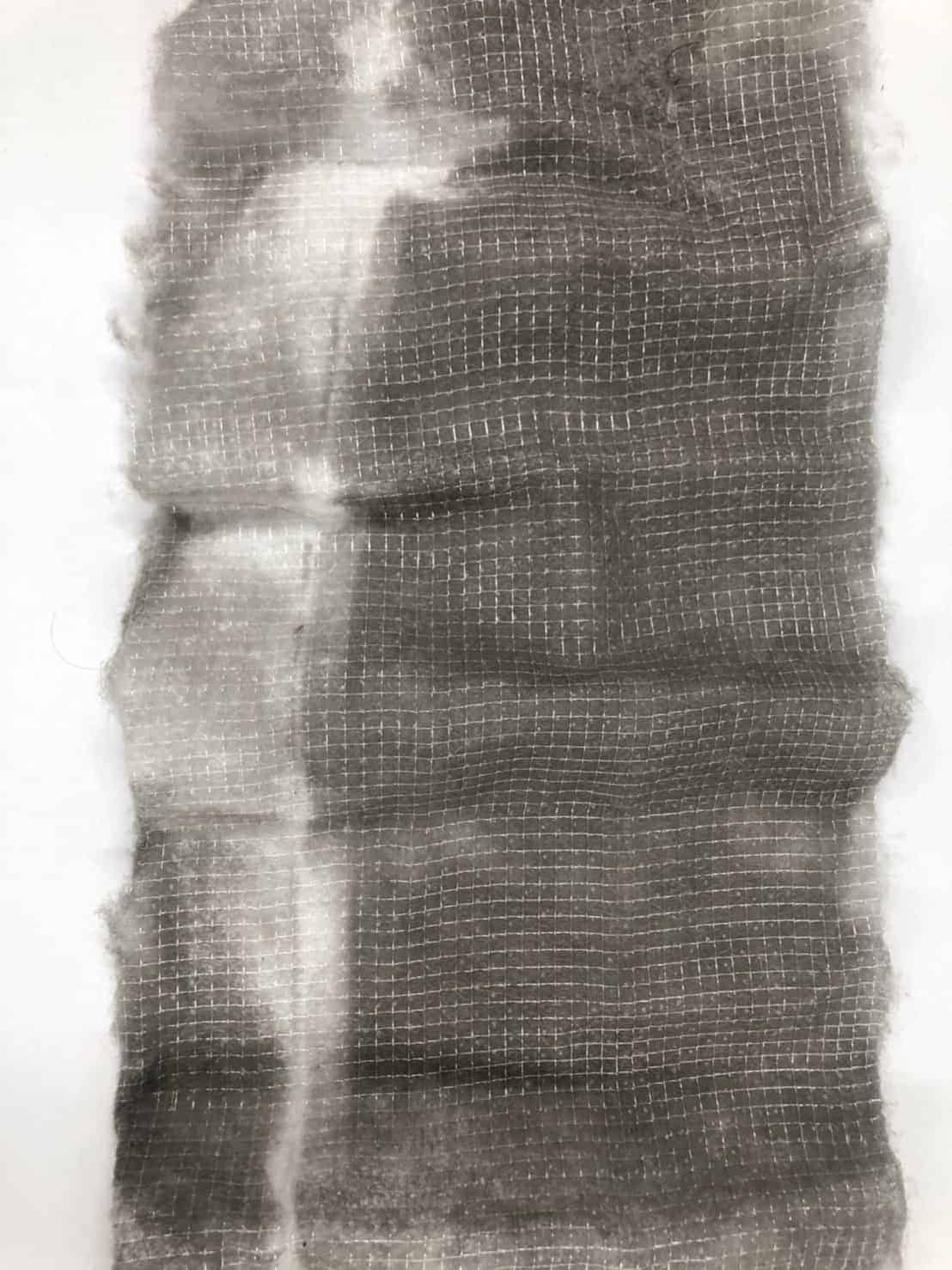 Our proven cleaning result
FREQUENTLY ASKED QUESTIONS
Our customers asked us these questions most of the time 🙂
For maximum efficiency, we recommend to change filters every month. Filthguard filters are designed and tested under a variety of operating conditions. However, there are some reasons that you may need to change filters more often such as the construction in progress, while polishing furniture or walling, and have pets. Therefore, the filter should be changed regularly.
Filthguard is designed to allows the air to flow smoothly and consistently without affecting the cooling system. But if the filter has been used for longer than the recommended age, air flow may begin to be limited, which may cause the cooling system to malfunction.
One roll of up to 15×96 inches that can be used with all brands air conditioner just cut the filter to be the size of the original air filter.